Oakwood Veneer Straight Hutch Provide Additional Storage On Your Desk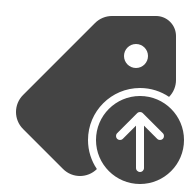 Save 5% on Office Chairs when purchasing with a Desk
Click here to view the office chair collection and the discount will apply at checkout.
Part of the Oakwood Veneer Modular Range: The desktop hutch sits on top of your straight desk to provide additional storage. At 1200mm wide, the hutch features adjustable CD holder, stationery drawer and 3 storage compartments, as well as providing additional space on top.
Features
Real wood Oak veneer finish
Sits on top of desk
Stationery drawer
Adjustable CD holder
3 additional storage compartments and top shelf Chrome handle
Dimensions
Height: 260mm
Width: 1200mm
Depth: 350mm
Weight: 15.5kg
Alphason Designs in support of Home Entertainment since 1985.
Since 1985 Alphason have designed and manufactured many Award Winning TV Stands, HiFi & AV Racks, Television Cabinets, TV Units, TV Brackets and Office Furniture. Alphason have always kept pace with, and are very much in tune with the constantly changing face of Home and office furniture trends ensuring we supporting the technologies of today.